For nearly a hundred years the concept of "statistical significance" has been fundamental to statistics and to science. And for nearly that long, it has been controversial and misused as well.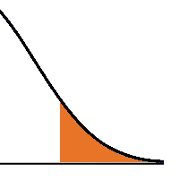 Calling upon what they learned from editing the 43 articles in the special issue of The American Statistician on "Statistical Inference in the 21st Century: A World Beyond P < 0.05," as well as from many discussions since, the presenters explain the problems associated with the use of statistical significance and offer alternatives.
The presentation is largely but not entirely non-technical. In this training, participants can expect to (1) learn about the use and misuse of p-values and statistical significance, (2) see why change is needed but why the change is difficult, and (3) be exposed to other ways of addressing inference in a world beyond p<0.05.
---
Note: This training is an exclusive benefit to members of the Statistically Speaking Membership Program and part of the Stat's Amore Trainings Series. Each Stat's Amore Training is approximately 90 minutes long.

About the Instructors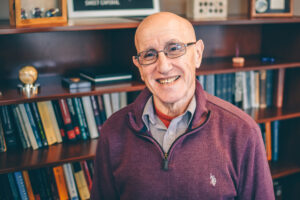 Ron Wasserstein is the executive director of the American Statistical Association (ASA). Wasserstein assumed the ASA's top staff leadership post in August 2007.
Wasserstein provides executive leadership and management for the association and is responsible for ensuring that the ASA fulfills its mission to promote the practice and profession of statistics. He also is responsible for a staff of 36 at the ASA's headquarters in Alexandria, Virginia. As executive director, Wasserstein also is an official ASA spokesperson.
Nicole Lazar is Professor of Statistics at Penn State University. Before that, she was on the faculty of Carnegie Mellon University and the University of Georgia. Lazar is a past Editor in Chief of "The American Statistician" and serves on the editorial boards of several statistics journals. Her research interests include the foundations of statistical inference and the analysis of functional neuroimaging data. She is an Elected Member of the International Statistical Institute, a Fellow of the American Statistical Association, and a Fellow of the Institute of Mathematical Statistics.
Allen Schirm is retired from Mathematica Policy Research, where he held several positions, including Vice President, Director of Human Services Research, Director of Methods, and Senior Fellow. In 2016, he was designated a National Associate of the National Academies of Sciences, Engineering, and Medicine "in recognition of extraordinary service" to the National Academies. Allen is a fellow of the American Statistical Association and a former chair of its Social Statistics Section. Allen received an A.B., summa cum laude, in statistics from Princeton University and a Ph.D. in economics from the University of Pennsylvania.
Not a Member Yet?
It's never too early to set yourself up for successful analysis with support and training from expert statisticians. Just head over and sign up for
Statistically Speaking
.
You'll get access to this training webinar, 100+ other stats trainings, a pathway to work through the trainings that you need — plus the expert guidance you need to build statistical skill with live Q&A sessions and an ask-a-mentor forum.