One of the nice features of SPSS is its ability to keep track of information on the variables themselves.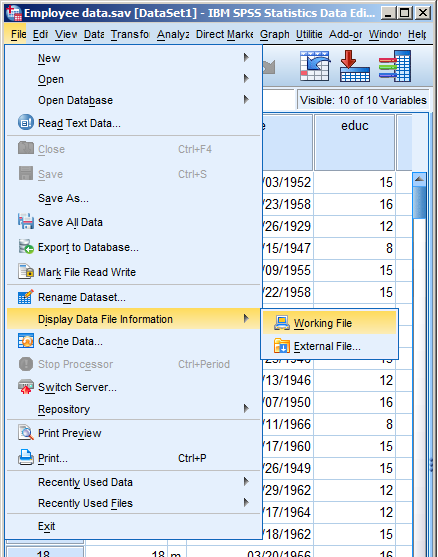 This includes variable labels, missing data codes, value labels, and variable formats. Spending the time to set up variable information makes data analysis much easier–you don't have to keep looking up whether males are coded 1 or 0, for example.
And having them all in the variable view window makes things incredibly easy while you're doing your analysis. But sometimes you need to just print them all out–to create a code book for another analyst or to include in the output you're sending to a collaborator. Or even just to print them out for yourself for easy reference.
There is a nice little way to get a few tables with a list of all the variable metadata. It's in the File menu.  Simply choose Display Data File Information and Working File.
Doing this gives you two tables. The first includes the following information on the variables. I find the information I use the most are the labels and the missing data codes.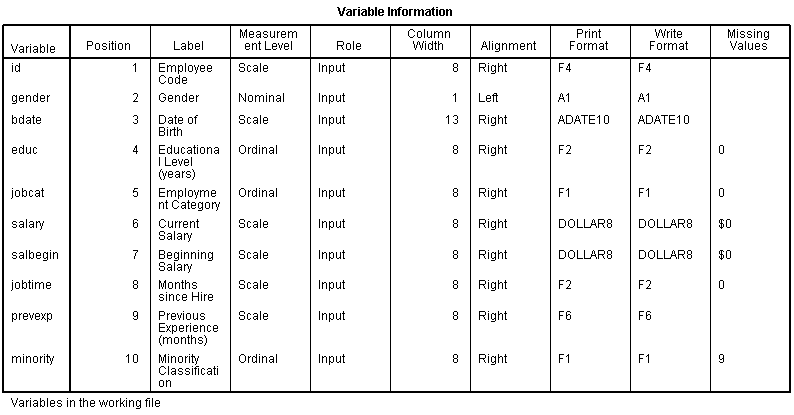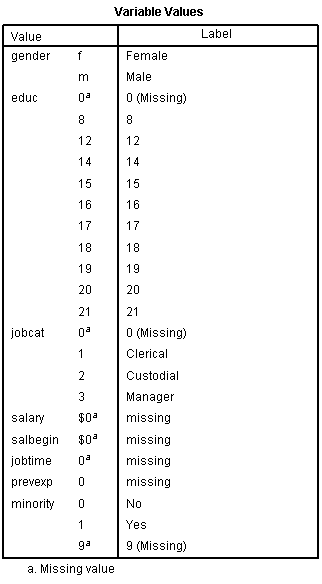 Even more useful, though, is the Value Label table.
It lists out the labels for all the values for each variable.
So you don't have to remember that Job Category (jobcat) 1 is "Clerical," 2 is "Custodial," and 3 is "Managerial."
It's all right there.
---