So you can't randomize people into THAT condition? Now what?

Let's say you're investigating the impact of smoking on social outcomes like depression, poverty, or quality of life. Your IRB, with good reason, won't allow random assignment of smoking status to your participants.
But how can you begin to overcome the self selected nature of smoking among the study participants? What if self-selection is driving differences in outcomes? Well, one way is to use propensity score matching and analysis as a framework for your investigation.
The propensity score is the probability of group assignment conditional on observed baseline characteristics. In this way, the propensity score is a balancing score: conditional on the propensity score, the distribution of observed baseline covariates will be similar between treated and untreated subjects.
In this webinar, we'll describe broadly what this method is and discuss different matching methods that can be used to create balanced samples of "treated" and "non-treated" participants.  Finally, we'll discuss some specific software resources that can be found to perform these analyses.
---
Note: This training is an exclusive benefit to members of the Statistically Speaking Membership Program and part of the Stat's Amore Trainings Series. Each Stat's Amore Training is approximately 90 minutes long.
About the Instructor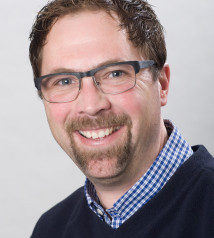 Trent D. Buskirk, PhD, is the Vice President of Statistics and Methodology, Marketing Systems Group.

Dr. Buskirk has more than 15 years of professional and academic experience in the fields of survey research, statistics, as well as SPSS, SAS, and R.

Dr. Buskirk has taught for more than a decade at the University of Nebraska and Saint Louis University where he was an Associate Professor of Biostatistics in the School of Public Health.

Not a Member Yet?

It's never too early to set yourself up for successful analysis with support and training from expert statisticians. Just head over and sign up for Statistically Speaking.

You'll get access to this training webinar, 100+ other stats trainings, a pathway to work through the trainings that you need — plus the expert guidance you need to build statistical skill with live Q&A sessions and an ask-a-mentor forum.