Most analysts' primary focus is to check the distributional assumptions with regards to residuals. They must be independent and identically distributed (i.i.d.)

with a mean of zero and constant variance.
Residuals can also give us insight into the quality of our models.
In this webinar, we'll review and compare what residuals are in linear regression, ANOVA, and generalized linear models. Jeff will cover:
Which residuals — standardized, studentized, Pearson, deviance, etc. — we use and why
How to determine if distributional assumptions have been met
How to use graphs to discover issues like non-linearity, omitted variables, and heteroskedasticity
Knowing how to piece this information together will improve your statistical modeling skills.
---
Note: This training is an exclusive benefit to members of the Statistically Speaking Membership Program and part of the Stat's Amore Trainings Series. Each Stat's Amore Training is approximately 90 minutes long.
About the Instructor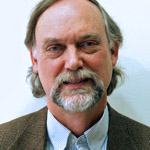 Jeff Meyer is a statistical consultant, instructor and writer for The Analysis Factor.

Jeff has an MBA from the Thunderbird School of Global Management and an MPA with a focus on policy from NYU Wagner School of Public Service.

Not a Member Yet?

It's never too early to set yourself up for successful analysis with support and training from expert statisticians. Just head over and sign up for Statistically Speaking.

You'll get access to this training webinar, 100+ other stats trainings, a pathway to work through the trainings that you need — plus the expert guidance you need to build statistical skill with live Q&A sessions and an ask-a-mentor forum.