Sample size estimates are one of those data analysis tasks that look straightforward, but once you try to do one, make you want to bang your head against the computer in frustration. Or, maybe

that's just me.
Regardless of how they make you feel, they are super important to do for your study before you collect the data.
As tempting as it is to skip or fudge this task, it will only lead to bigger headaches later on when data collection takes forever or you discover you don't have enough data to test your hypotheses.
So how do you actually do them, and how to do you understand the many, many issues involved?
In this month's Stat's Amore webinar, we will lay out the seven steps to run an accurate sample size estimate. Some of them are super easy (like #2: choose an alpha level). Others are much harder to do in practice than they look (#3: specify the smallest effect size of scientific interest).
We will also discuss some fundamental concepts that you need to really wrap your head around. They will help you understand how to approach these seven steps. And more importantly they'll help you understand why you must avoid some of the common but bad practices that are often recommended by well-meaning advisers and what to do when you've hit a tricky sample-size situation.
---
Note: This training is an exclusive benefit to members of the Statistically Speaking Membership Program and part of the Stat's Amore Trainings Series. Each Stat's Amore Training is approximately 90 minutes long.
About the Instructor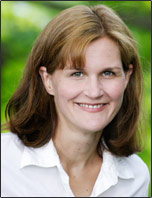 Karen Grace-Martin helps statistics practitioners gain an intuitive understanding of how statistics is applied to real data in research studies.

She has guided and trained researchers through their statistical analysis for over 15 years as a statistical consultant at Cornell University and through The Analysis Factor. She has master's degrees in both applied statistics and social psychology and is an expert in SPSS and SAS.

Not a Member Yet?

It's never too early to set yourself up for successful analysis with support and training from expert statisticians. Just head over and sign up for Statistically Speaking.

You'll get access to this training webinar, 100+ other stats trainings, a pathway to work through the trainings that you need — plus the expert guidance you need to build statistical skill with live Q&A sessions and an ask-a-mentor forum.