Many who work with statistics are already functionally familiar with the normal distribution, and maybe even the binomial distribution.

These common distributions are helpful in many applications, but what happens when they just don't work?
This webinar will cover a number of statistical distributions, including the:
Poisson and negative binomial distributions (especially useful for count data)
Multinomial distribution (for responses with more than two categories)
Beta distribution (for continuous percentages)
Gamma distribution (for right-skewed continuous data)
Bernoulli and binomial distributions (for probabilities and proportions)
And more!
We'll also explore the relationships among statistical distributions, including those you may already use, like the normal, t, chi-squared, and F distributions.
---
Note: This training is an exclusive benefit to members of the Statistically Speaking Membership Program and part of the Stat's Amore Trainings Series. Each Stat's Amore Training is approximately 90 minutes long.
About the Instructor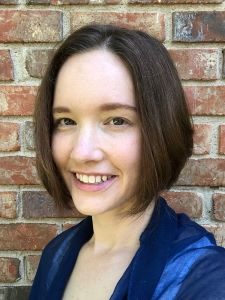 Kim Love is a statistical consultant who particularly enjoys working with clients who feel they have a less-than-perfect relationship with statistics. One of her goals is to spread an appreciation of statistics across many fields of study, starting by making it understandable to those who interact with it.

Kim has worked as a statistical consultant and collaborator in multiple professional roles, most recently as the associate director of the University of Georgia Statistical Consulting Center.

Kim is the owner of and lead consultant at K. R. Love Quantitative Consulting and Collaboration. She has a B.A. in mathematics from the University of Virginia, and a Ph.D. in statistics from Virginia Tech.

Not a Member Yet?

It's never too early to set yourself up for successful analysis with support and training from expert statisticians. Just head over and sign up for Statistically Speaking.

You'll get access to this training webinar, 100+ other stats trainings, a pathway to work through the trainings that you need — plus the expert guidance you need to build statistical skill with live Q&A sessions and an ask-a-mentor forum.