A very common question is whether it is legitimate to use Likert scale data in parametric statistical procedures that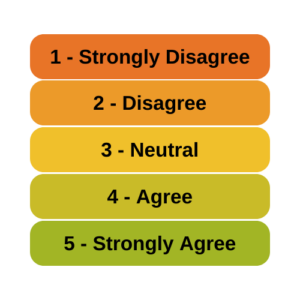 require interval data, such as Linear Regression, ANOVA, and Factor Analysis.
A typical Likert scale item has 5 to 11 points that indicate the degree of something. For example, it could measure agreement with a statement, such as 1=Strongly Disagree to 5=Strongly Agree. It can be a 1 to 5 scale, 0 to 10, etc. [Read more…] about Can Likert Scale Data ever be Continuous?